Physical Abilities in Children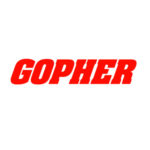 Top quality equipment for #PhysEd, Athletics, Fitness, Recreation, and Health Professionals since 1947.
Website: www.gophersport.com
This game is "One Chance to Score" the goal of the game is for the offensive team to score a touchdown in one play. The…
health. moves. minds. Service Learning Project
The NEW service-learning program that raises funds for your school and teaches students how to thrive physically and emotionally!
Featuring skills-based and standards-based lesson plans,…