Look Ma, No Hands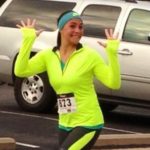 Hi I'm Shannon! This is my 14th year teaching Physical Education. I've loved every minute of it. I'm always looking for fun games to play with my kiddos. I like to keep our gym new, innovative and energized. I teach Kinder thru 8th grade and enjoy the age differences I am able to connect with. I am so blessed to be a part of my new school Saint Andrew Catholic School, entering my 6th year there!! I am also the middle school Athletic Director and coach basketball. My previous eight years were K-4 physical education/health and coaching High School Tennis with Everman ISD. Great little district in Texas that is very dear to my heart. I have a big interest and passion in helping others grow their programs, while continuously trying to improve myself.
Website: www.gophersport.com/blog/author/shannon-jarvis-irwin
Team building activity we use at field day.