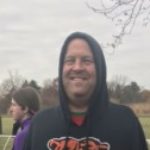 Kyle L
@kyle-l
•
Joined October 2010
Forum Replies Created
Member

February 9, 2020 at 8:54 pm

As a school, we do "Holidays Around the World." I think it's a blast to learn activities that do al around the world.

Member

February 6, 2020 at 2:22 am

Hi Jason,

I actually have a good size storage room. But it's pretty filled, not too much room left. A good problem I guess. I've been gifting other schools equipment that I don't use and it has helped a lot. Recently, we have been told we can order new equipment, which i have. So even less room now. A few weeks back I ordered a double decker storage cart through Gopher. It has yet to be delivered, but when it does, I can't wait to fill it up with all these soccer balls, basketballs, etc that I have stored in bags.